Case study: Dublin Airport
After deploying the solution, we have been able to go from collecting 840 containers 4 times a day to collecting just 80 containers a day. This has increased our operational efficiency upwards of 90% and resulted in significant cost savings. The solution has also provided us with data which has allowed us to recognise peak times in areas and from that adjust the allocation of staffing in those areas as well as increase waste container capacity where needed.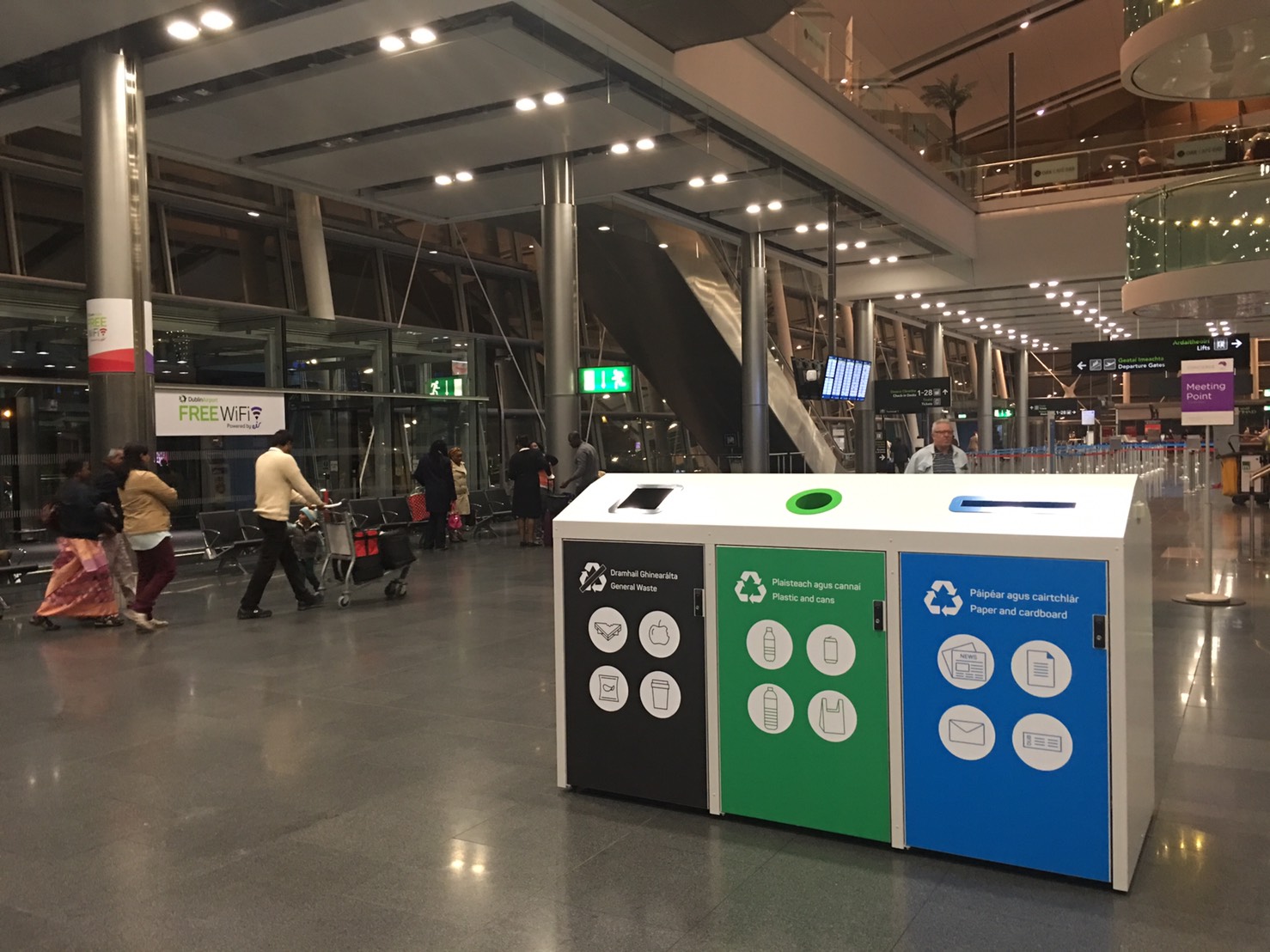 Bins were creating issues in interior design, and they were being collected 4 times a day due to a lack of knowledge.
The high bin collection frequency for the high amount of bins was interfering with customer experience.
300 Clean CAP fill-level sensors were installed.
Collected data revealed unknown trends in the waste generation for an airport, paving the way for a far more efficient collection process.
80 containers collected per day.
90% increase in operational efficiency: workers reallocated from collection-related labor to elsewhere.
By using predictive models, collections can further be reduced to 42 collections a day, 1 case of overflow every other day, and these bins would only be left with an average of 19 minutes.