CleanCUBE, the solar-powered trash compactor
CleanCUBE is a solar-powered trash compactor which can hold up to 8 times more waste compared to non-compacting bins, reducing collection frequency by up to 80%. It is compatible with standard 120L and 240L wheelie bins for easy and safe trash removal, and it also communicates information it collects in real time through wireless transmission to CleanCityNetworks, our cloud-based monitoring and data analytics platform. CleanCUBE can be equipped with various optional features such as LED backlight, LCD panel, graphic wraps, and WiFi router.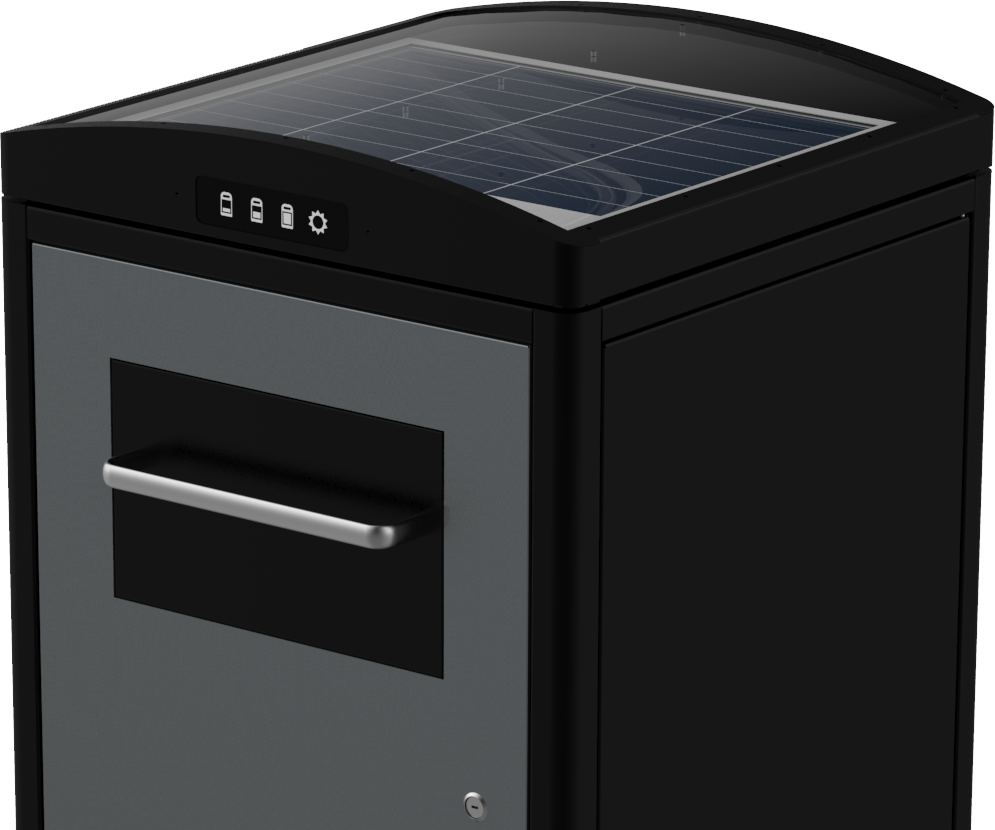 Honestly, nobody expected that trash cans could raise customer satisfaction. Thanks to these smart solar trash cans, our customers can now focus on shopping and enjoy the pleasant department store atmosphere. We wanted to present the least amount of interference to our customers during the day. As a result of installing over 20 CleanCUBEs, we did not have to pick up garbage during the day at all. That was exactly what we were looking for.
By installing just 144 of the waste compacting CleanCUBEs, we managed to replace over 400 traditional bins. Waste collection costs have gone down by 86% and public areas are cleaner than ever. The waste collection workers find using the monitoring system to be convenient, and it allows them to provide better service much more efficiently. Everyone wins!
Frequently asked questions