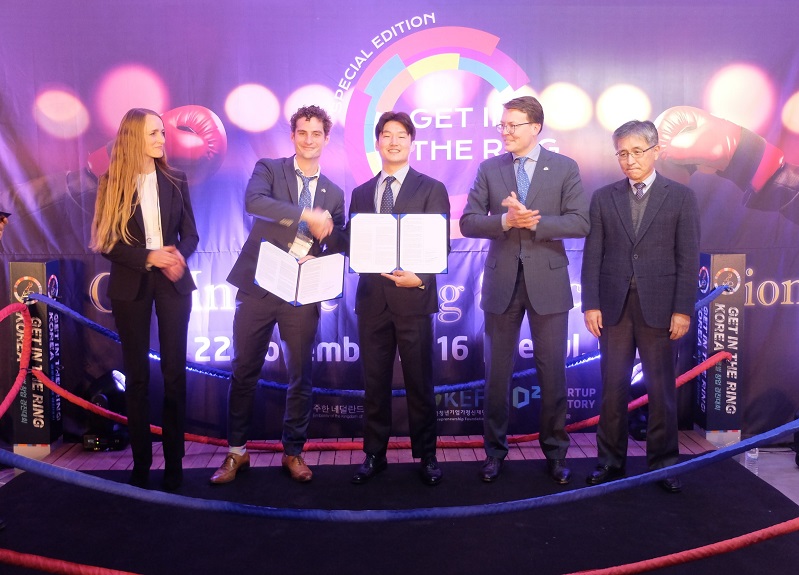 Widget Brain and Ecube Labs sign partnership agreement
Widget Brain and Ecube Labs announce today their partnership to make cities worldwide smarter, cleaner and more sustainable. Ecube Labs is a leading provider of smart waste management solutions. Their smart bins and sensors are helping municipalities to collect waste-related data to optimize waste collection operations. Widget Brain develops innovative algorithms to optimize operational processes. Widget Brain and Ecube Labs are collaborating to use this data in order to help cities increase recycling rates, reduce collection costs and prevent bin overflow.
With waste generation rapidly increasing across major cities worldwide, more and more municipalities are investing in smart waste management solutions to cope with rising demands of public service while maintaining fiscal discipline. With this partnership with Widget Brain, Ecube Labs can deliver greater value from waste-related data, resulting in higher demonstrable waste management savings and cleaner public areas for cities.

-Roger Kim, COO, Ecube Labs
The data flow from these bins will be used to help municipalities to create an intelligent and dynamic operation to keep the streets clean. Together with Ecube Labs, we are implementing advanced forecasting algorithms to detect patterns in behaviour. E.G., when it is raining, bins in pedestrian areas are filling up less fast.

-Maarten de Boo, Widget Brain
About Ecube Labs
Ecube Labs Co. Ltd. is a leading provider of smart waste & recycling management solutions that optimize logistics and collection operations. Its product line includes solar-powered compacting waste bins (Clean Cube), wireless fill-level sensors (Clean Cap), and a SaaS solution that helps municipalities plan their waste collection logistics (Clean City Networks). Ecube Labs helps cities and waste collection organizations reduce operational costs by up to 80% and improve public cleanliness by eliminating overflowing bins.
About Widget Brain
Widget Brain is passionate about creating smart solutions that have a real impact on daily life. Algorithms that lower CO2, improve recycling rates, save lives, deliver faster, prevent critical failures and decide autonomously.
We are ambitious in achieving our vision of the future. In that future, we create a connected universe of things, capable of outperforming everything else in the analog world in terms of superior service, lowest costs, and compatibility with other smart things. We cover the whole of the digital ecosystem, including smarter cities, smarter factories, and smarter supply chains.