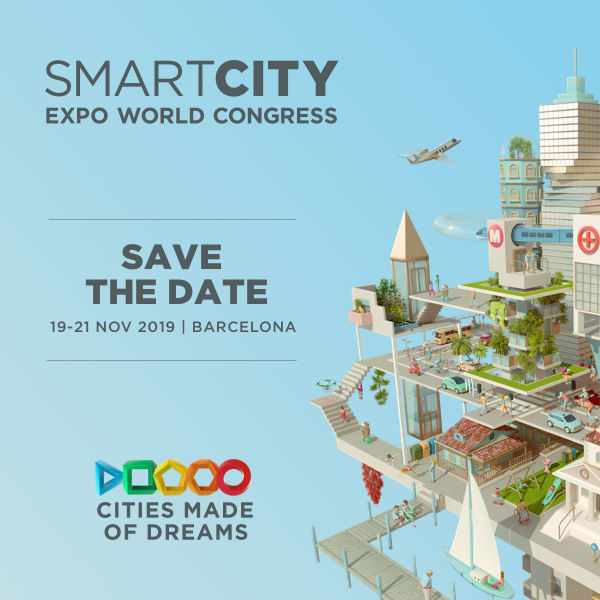 Ecube Labs is pleased to announce our participation and presence at the
Smart City Expo World Congress
held in Barcelona, Spain from November 19-21, 2019.

As an industry leader in smart waste management, Ecube Labs offers two IoT products that have been tested in smart cities around the world: CleanCUBE and CleanFLEX.
The CleanCUBE is a perfect fit for the smart city eco-system. It is solar-powered and can compress waste so it holds up to eight times more volume than conventional bins. This minimizes the need for frequent waste collections resulting in less fuel emissions and traffic congestion. These benefits equate to cost savings for the city and greater quality of life for local residents. In addition, the CleanCUBE can help boost tourism by reducing pests and waste overflow, keeping city streets clean.
The CleanFLEX is a great fit for smart city contexts where data is desired but compaction is not. Bins that hold clothing, liquids, compost, or select recycling materials such as glass can begin wirelessly reporting fill-levels and collection activity by mounting CleanFLEX on it.
Data gathered from both products can be analyzed on CCN (CleanCityNetworks), our online software platform that enables users to optimize collection routes and schedules.
Over the last two years, Ecube has expanded our presence into the U.S. and Oceania markets with large scale deployments. We've also conducted numerous smart city pilot projects of our products in Italy, Hong Kong, Singapore, China, India, Israel, Dubai, and Bahrain. In addition, Ecube has been continually improving and expanding our products and services and we'd love the opportunity to share about our newly developed Video CleanCUBE, our new fill-level sensor that uses ToF (distance sensors that utilize light instead of sound), and our fleet management software called CCNx.
Ecube Labs would like to extend a warm invitation to all expo attendees, government representatives, exhibitors, journalists and other interested people to visit our booth and meet our CEO and team members. If you'd like to arrange a meeting, please email us at market@ecubelabs.com. We will be located at Gran Via, Hall P2, Level 0, Street A, Stand 179.