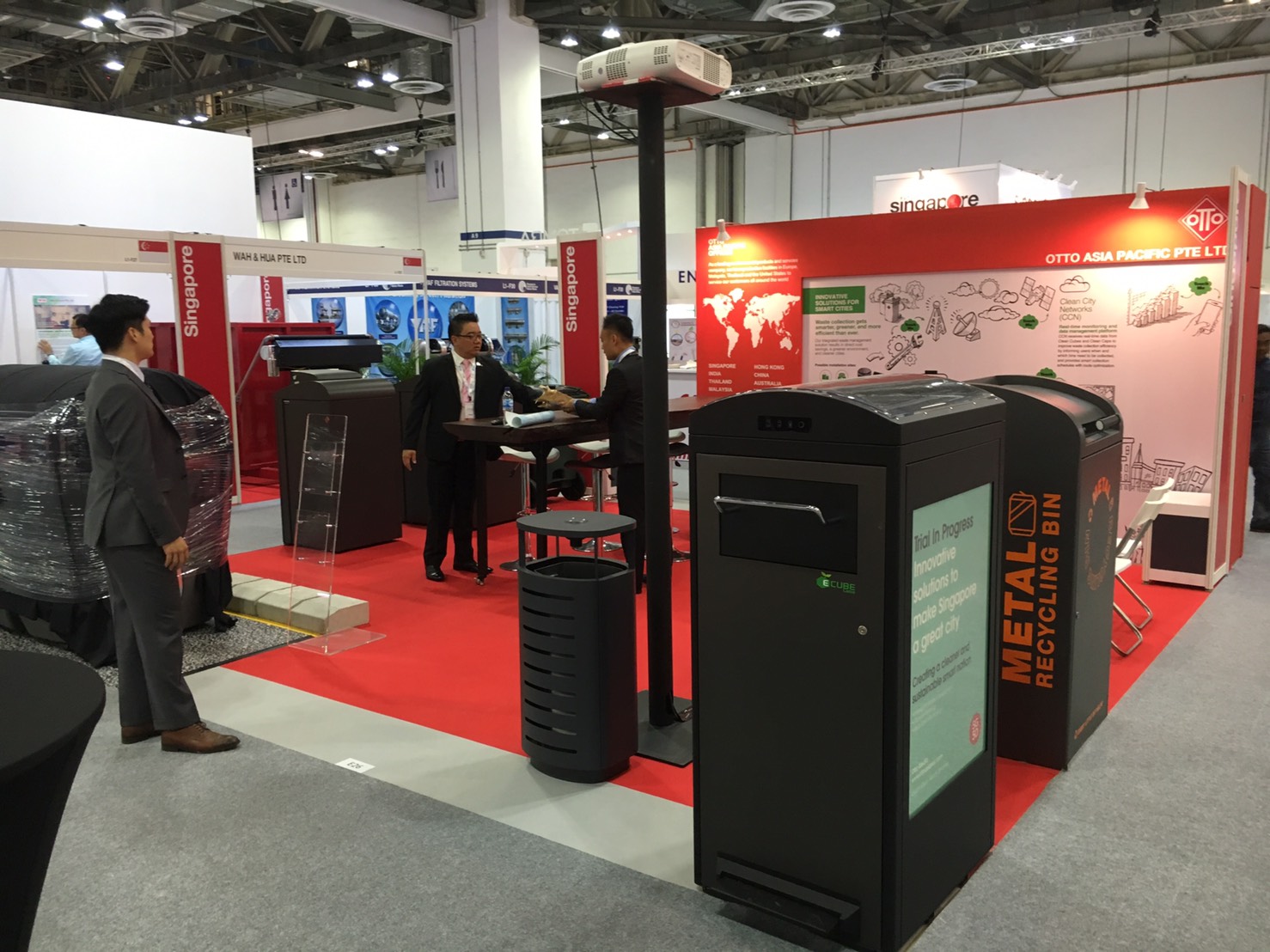 Ecube Labs and OTTO sign exclusive distribution agreement
OTTO Asia Pacific and Ecube Labs Establish Exclusive Partnership to Provide Intelligent and Efficient Waste Management Systems
OTTO is pleased to announce a new relationship with South Korea based Ecube Labs Co., Ltd to market its Clean Cube, Clean Cap & Clean City Networks (CCN) throughout OTTO's markets.
OTTO's Managing Director, Mr. Christopher Lopez explained "Ecube Labs young and dynamic team provides the best partnership by optimizing innovative products with OTTO's brand & sales strength in the region. As Singapore moves towards being a SMART City, we believe the use of Ecube Labs technology & solutions together with OTTO's track record & commitment to our customers will provide efficiency and sustainability of limited resources for our waste management system."
The partnership with OTTO Asia Pacific is of great significance for Ecube Labs. With their outstanding reputation and a dedicated, knowledgeable team committed to bringing our solutions to customers in the region, OTTO will greatly expand our global presence and enhance our credibility.

-Roger Kim, Executive Director of Business Development at Ecube Labs
About Ecube Labs
Ecube Labs Co. Ltd. is a leading provider of smart waste & recycling management solutions that optimize logistics and collection operations. Its product line includes solar-powered compacting waste bins (Clean Cube), wireless fill-level sensors (Clean Cap), and a SaaS solution that generates optimized schedules and routes based on fill-level forecasting (Clean City Networks). Ecube Labs helps cities and waste collection organizations reduce operational costs by up to 80% and improve public cleanliness by eliminating overflowing bins.